Details

Category: Running
Published: Saturday, 16 June 2018 18:21
Written by News Canada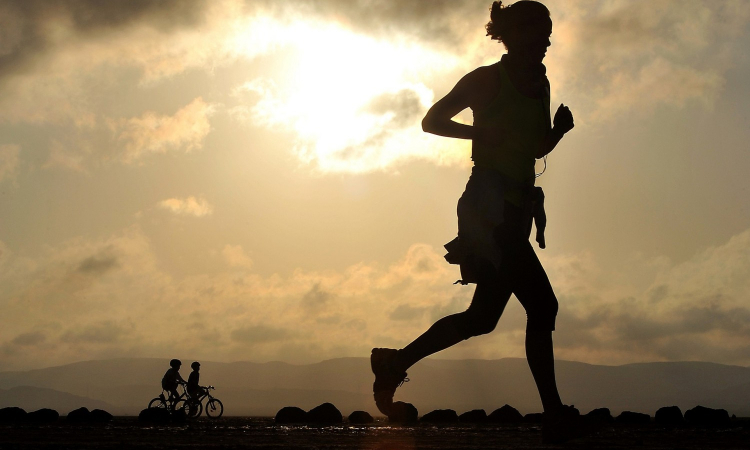 Whether you're an advanced runner or just lacing up, running outside during the summer is a great way to experience and enjoy the outdoors. Make the most of the experience with a pump-up playlist and some muscle music.
Set the tone. Looking to beat a personal record or run further on your favourite trail? Set the tone by picking music with the right tempo. Although it may seem intuitive, research shows a direct correlation between fast-paced music and athletic performance. When building a playlist, look for songs between 120 to 140 beats per minute to maximize your potential.
Customize for challenge. Find exhaustion kicks in at five or 10 km? Build your playlist to help push you through the most challenging parts of your workout by picking a song that either inspires you or has the highest beats per minute.

Download to save. Streaming music services provide vast libraries to build your playlists, but can devour your data. Count miles not megabytes on your run and take a moment to download playlists in advance.

Ensure top sound quality. When building an epic playlist, your mobile device should be working as hard as you to deliver the best sound quality. Whether you're running down a winding trail, or doing sprints on the pitch, the new LG G7 ThinQ is equipped to provide superior sound no matter where you're training.

Featuring a Boombox Speaker to amplify sound, the LG G7 ThinQ can generate impressively loud audio quality without the need for external speakers. For runners looking to tune out the world around them on a long run, the LG G7 ThinQ features DTS X surround sound and Quad DAC. They work together to give the best wired headphone experience by delivering crystal-clear sound throughout your whole workout.

}