Argentina is a land that provides travellers and adventurers with a wealth of unforgettable experiences. From its majestic glaciers, deserts, mountainous landscapes and winding lakes, Argentina has long been a destination of choice for hikers and trekkers the world over. One of the most popular tourist centers serving as a base to discover these wonders is the town of El Calafate, located in the midst of the Patagonian steppe. Part of the province of Santa Cruz, it offers direct access to the majestic Parque Nacional Los Glaciares (Glaciers National Park) – which includes the famous Perito Moreno Glacier.
Recognized as Argentina's national capital of glaciers, El Calafate, a small city of around 20,000 inhabitants, has been welcoming throngs of visitors from Argentina and around the world since the 1930s. In 1981, UNESCO declared Los Glaciares National Park a World Heritage Site. The ideal time to visit is from December to March, during the Southern Hemisphere's summer season.
El Calafate features a wide range of hotels, from 5-star luxurious establishments to basic hostels. The El Calafate International Airport is situated about 20 kilometres to the east, or a 15-20 minute drive into town. A taxi ride to your hotel will cost around 360 Argentinian pesos. There's also the option to take a bus for 120 pesos, but it's advisable to pay an extra 80 pesos to secure a return trip from your hotel.
The must-see Perito Moreno Glacier is around 80 kilometres from El Calafate. The views of the enormous glacier, one of Patagonia's greatest marvels and the world's third-largest reserve of freshwater, are nothing short of stunning. The glacier stands at an impressive height of over 240 feet above the surface of Lago Argentino (Argentino Lake) and spans a width of 5 kilometres. It also covers an area of 250 square kilometres.
Several tour companies are available in town to arrange a visit but independent travellers can also drive there to access the national park. Keep in mind that no overnight camping is allowed and park entrances are allowed for one day only until 10:00 pm. Entrance fees range from 330 pesos for foreigners, 180 pesos for people from the Mercosur block of countries, and 100 pesos for Argentinians.
As an independent traveller, you will be able to enjoy unobstructed views of the glacier but to actually walk or trek on it you will need to sign up for the Big Ice Trek. A Big Ice Tour at Perito Moreno Glacier is available through Viator. This 4-hour tour (6 hours from El Calafate) is recommended for people aged 18-50 and in good physical condition. Sail across the amazing blue waters of Lago Argentino and, after reaching the edge of the glacier, don some provided crampons to embark on a group trek of a lifetime led by expert guides. Viator also offers a 3-day tour of El Calafate and the glaciers for a more all-encompassing experience, including 2 nights accommodation, hotel pickup and meals.
A few tips
Flights to El Calafate are often fully booked with tourist groups, so make sure to book in advance. Check FlightNetwork for flights.
Aerolineas Argentinas and LAN fly from Buenos Aires, Bariloche and Ushuaia but also look for cheaper flights with LADE.
The 4-star Esplendor hotel in El Calafate is a great choice.
---
Featured tours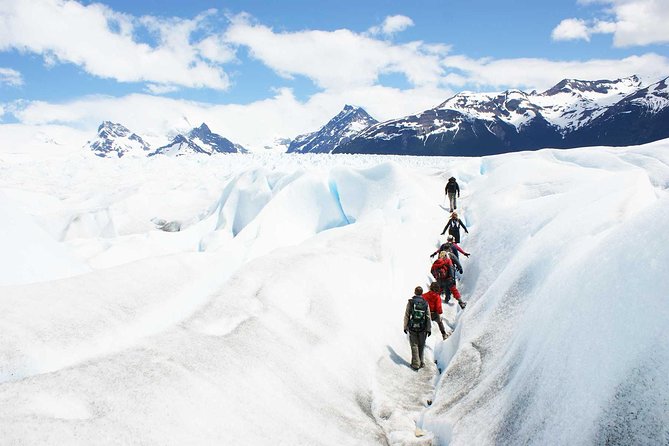 Big Ice trekking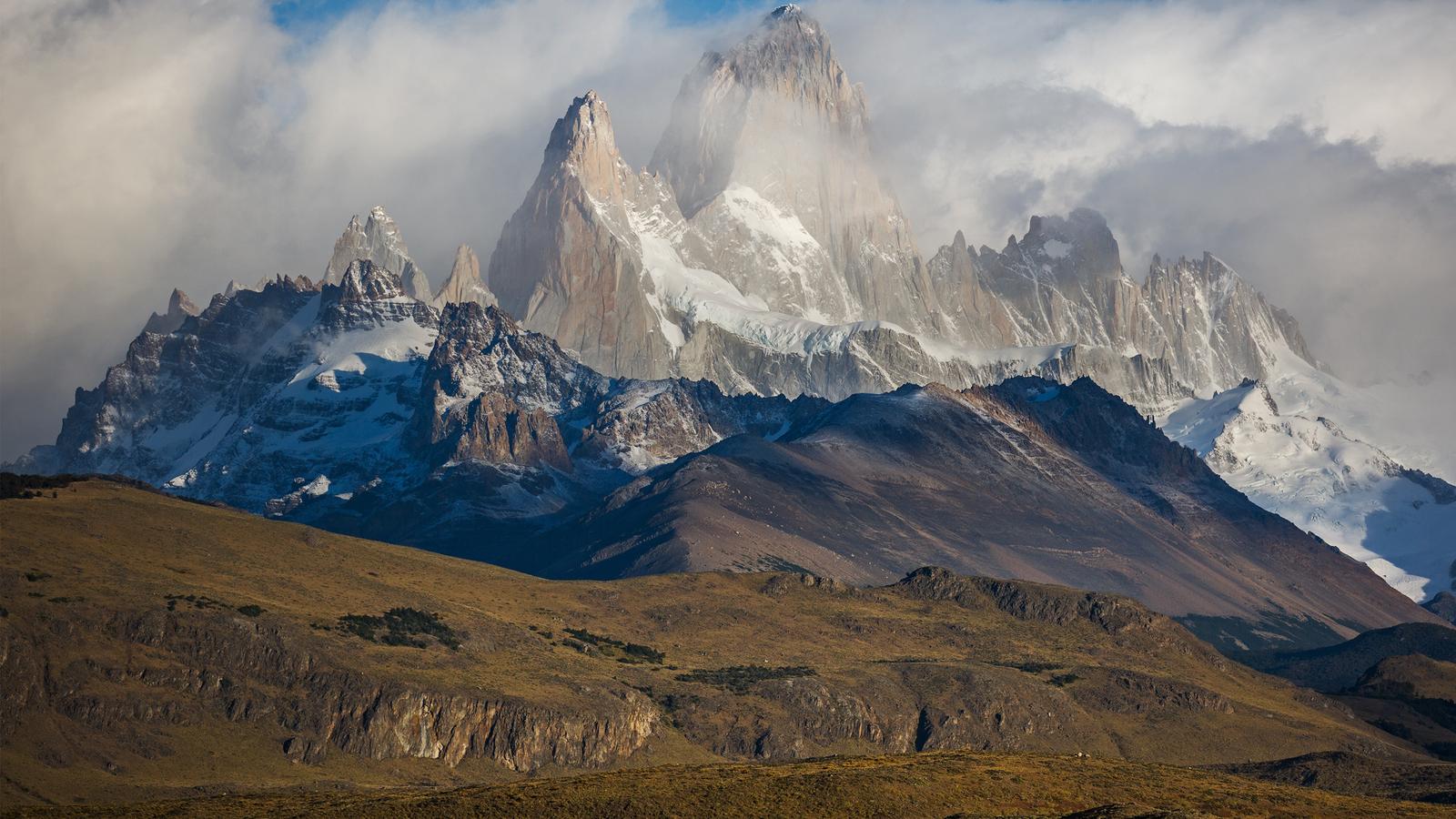 Patagonia Hiking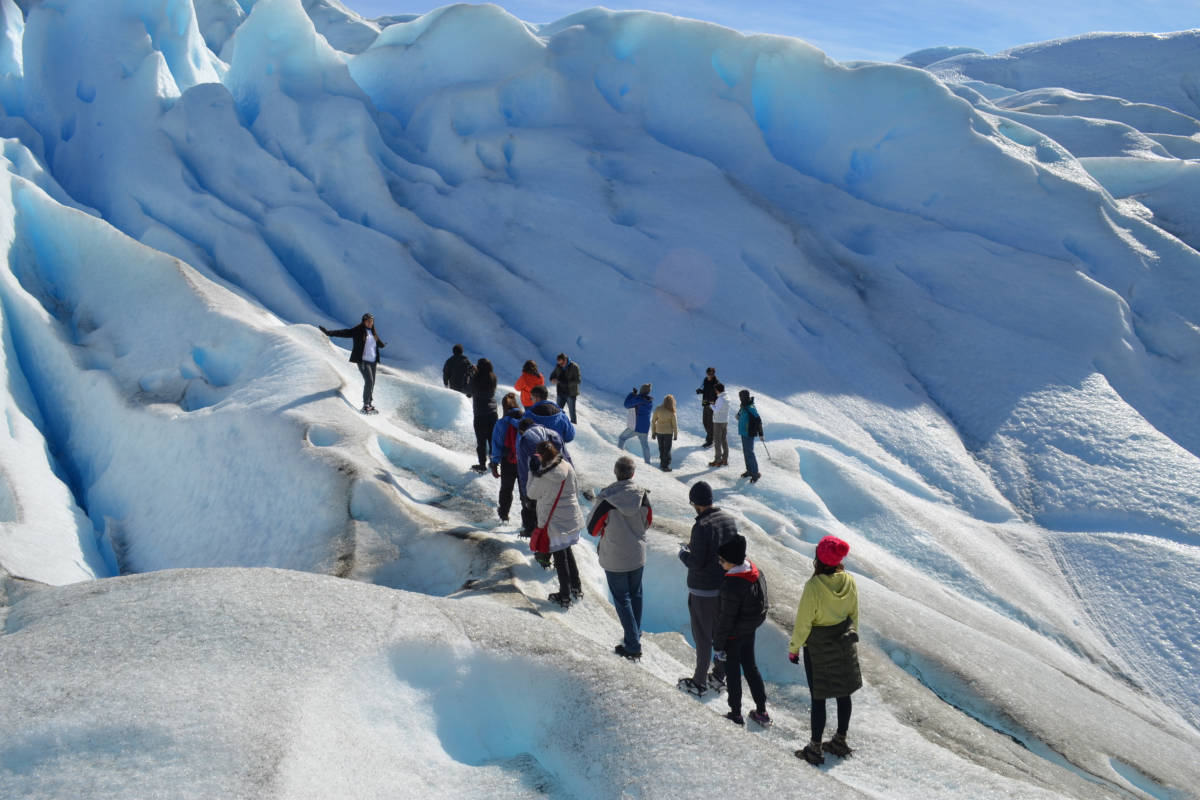 Perito Moreno hike
Related articles