Lake Ontario is North America's fourth-largest lake and the 15th largest lake in the world. While many non-Canadians may be more familiar with Lake Michigan — the largest lake entirely within the US borders — Lake Ontario's 924-mile coastline has a lot to offer. 
It's one of the Great Lakes, along with Superior, Michigan, Huron, Erie, and Ontario. It borders four Canadian provinces and has been an important trade route since the 17th century. The lake is fed by the Niagara River and drainage basins, including Lake Saint Louis, Lake Chautauqua, Lake George, and Lake Champlain.
Lake Ontario is a popular destination for many Canadians and international visitors alike to enjoy water sports in the summer months. Stand-up paddleboarding (SUP), one of the fastest-growing water sports globally, ranks high among popular activities. 

It's also ideal for experienced paddlers and beginners alike. Paddleboarding is a great way to get out onto the water, get a little exercise and spend some time in nature. It's a fun and challenging sport that is also a great way to get a full-body workout.
As a bonus for trail lovers, Lake Ontario is not only known for its crystal clear water, but it also boasts convenient access to some beautiful trails and parks that make for excellent places to pick up your paddleboard.
What you'll need out on the lake
Paddleboarding is a relatively easy sport to get into, but getting the right equipment will help you mastered the art. We've researched the best brands and styles for you to consider while on vacation in Lake Ontario.
Aguaglide's Cascade ISUP Package is an ideal option for the recreational paddler. Wonder where you can fit a paddleboard in your tiny apartment? No worries, the board is inflatable for easy storage and portability. The kit comes with a paddle bag, pump and repair kit. Another great inflatable kit option is Badfish's Surf Traveler. Its pointed nose makes it particularly suitable for long distances — like an epic paddling adventure from Port Weller to Hamilton, along Lake Ontario. It's been done (with breaks in between)!
Remember, safety first! Make sure to wear a safety vest. Kokatat's Maximus Centurion unisex safety vest is a favourite of advanced paddlers. Guides and trip leaders rely on it for its capacity to carry a lot of equipment — thanks to its removable belly pouch.
Make sure also to use a board leash, so it doesn't float away if you fall in the water. Keep falling? Try SUP training wheels — especially if the water is a bit chilly. This goes along with ensuring to check the day's weather. Avoid inflating the paddleboard if there are windy or stormy conditions ahead. If it's sunny, wear sunscreen and sunglasses.
Remember Corey Heart's song "I wear my sunglasses at night?" Well, don't listen to him. Don't paddleboard after dark.
Even an option for city slickers
If you're looking for a new way to see your city, consider giving paddleboarding a try. Ontario's biggest city, Toronto, is known for its skyline, restaurants, culture and festivals. While it's hard to compete with Vancouver, Toronto's nature lovers can also get their fill. Paddleboarding is one of the most exciting ways to see the beautiful island of Toronto.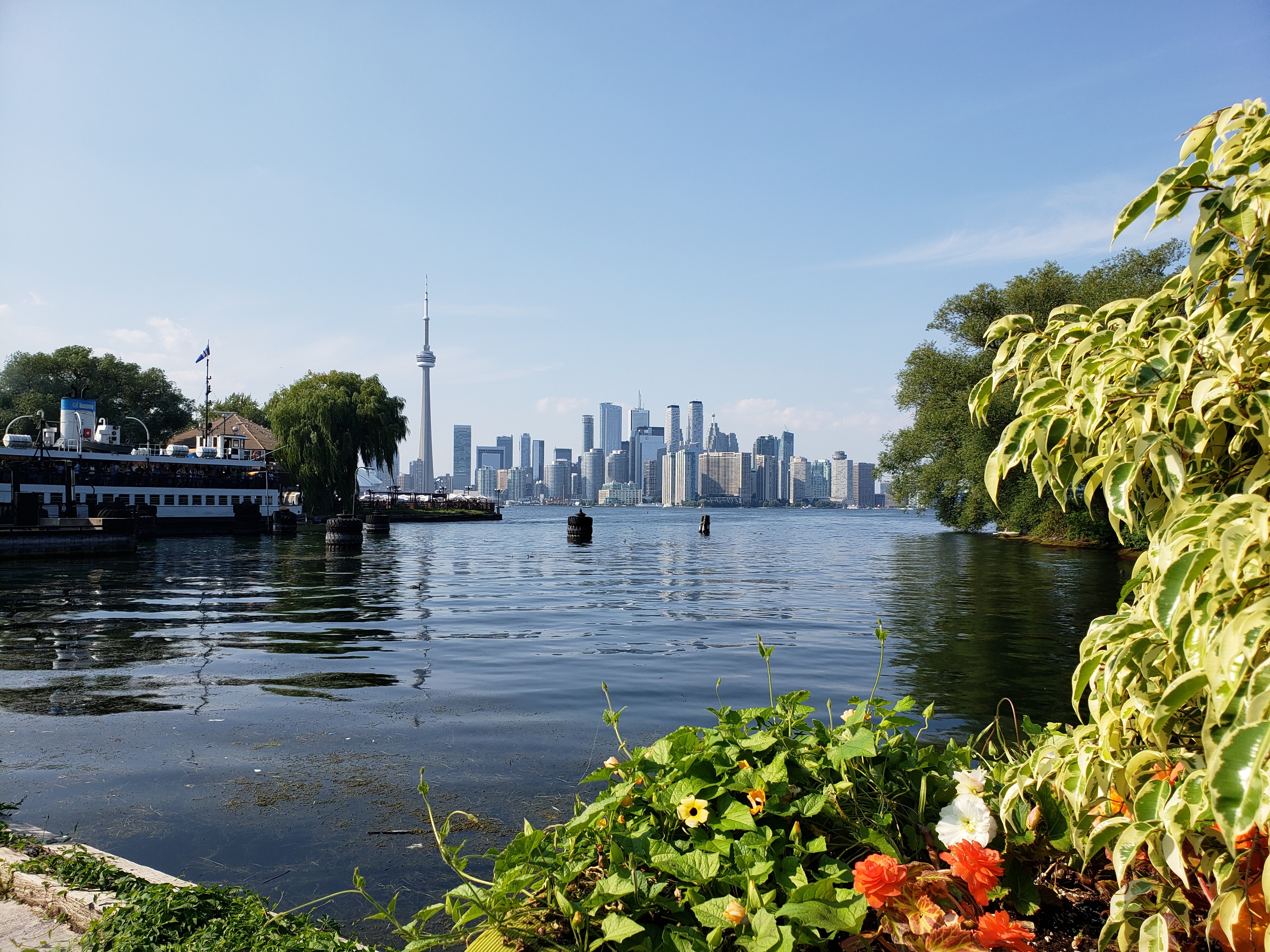 You can cruise along the city's waterfront, explore the beaches and hidden coves of Toronto Island, or take an early morning paddle along Lake Ontario. There are many great destinations for paddleboarding in Toronto, such as Hanlan's Point and Scarborough Bluffs. You can enjoy a fun, safe, and memorable paddleboarding experience in Toronto.
If you're in Toronto and don't have your own equipment or just want to give the sport a try before investing in your own gear, check out Toronto Island SUP on Ward Island for both rentals and lessons.
At its core, paddleboarding is a fantastic low-impact workout for your upper body and core as you balance and paddle from point A to point B. Getting started in paddleboarding is easier than you may have imagined.
As a final tip, explore the 13 best places to paddleboard in Ontario.
---
 Paddleboard around the world