Arriving at the Sossusvlei Lodge in Sesriem, Namibia from the sea-side city of Swakopmund, after a long 360-kilometre drive through gravel roads, and witnessing unforgettable scenic views of the Namib desert, was like entering into one of those desert oases we read about in books and short stories.
The lodge is located on a 44,000-hectare private reserve and features 45 spacious and luxurious air-conditioned stand-alone units with en-suite bathrooms, twin beds and a private patio. 
One of the highlights is the impressive buffer dinner under the open sky. Meat lovers will not be disappointed, but there are also a lot of vegetarian options. The buffet is free, if part of your room package, but keep in mind that drinks are not included and must be paid for as an extra. Breakfast is included.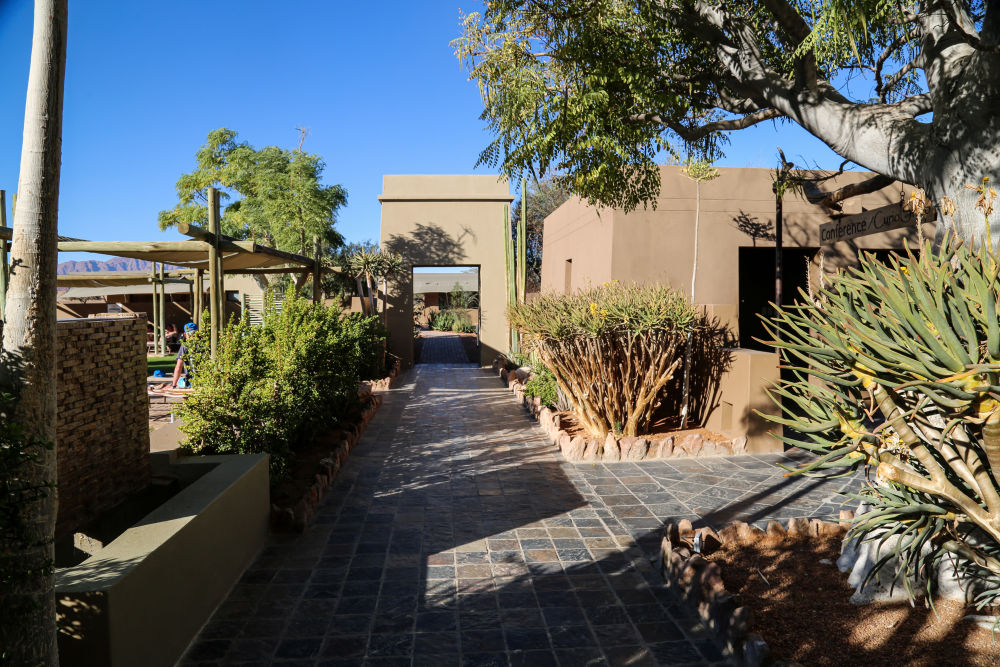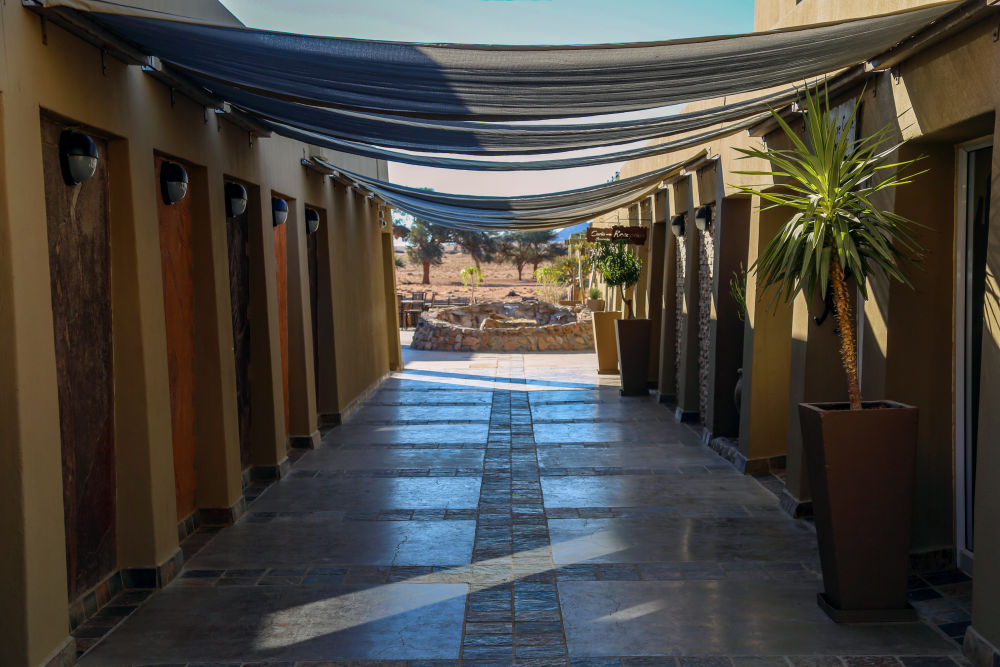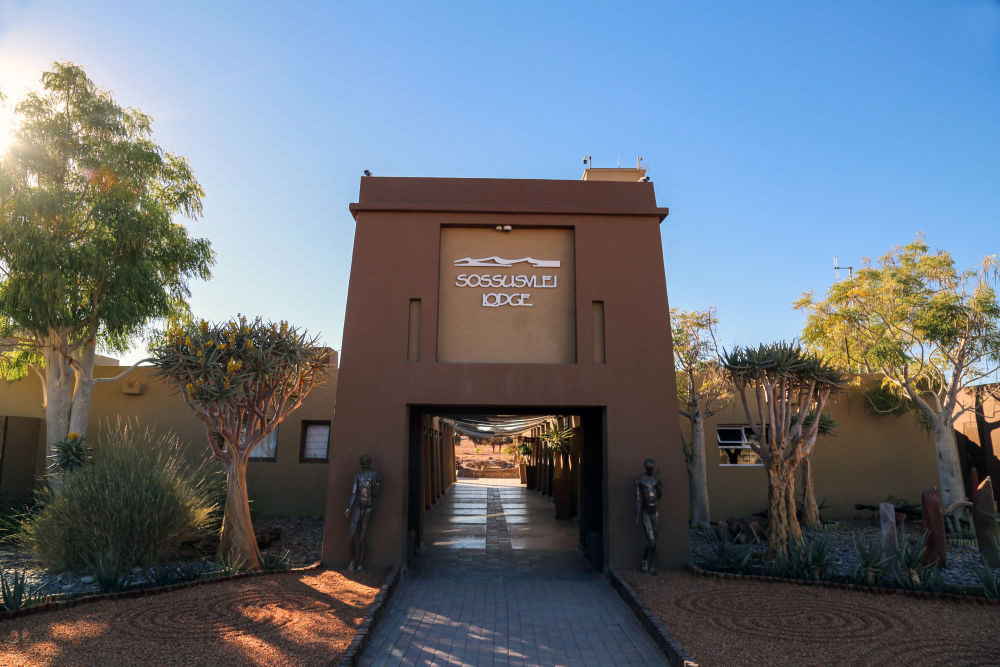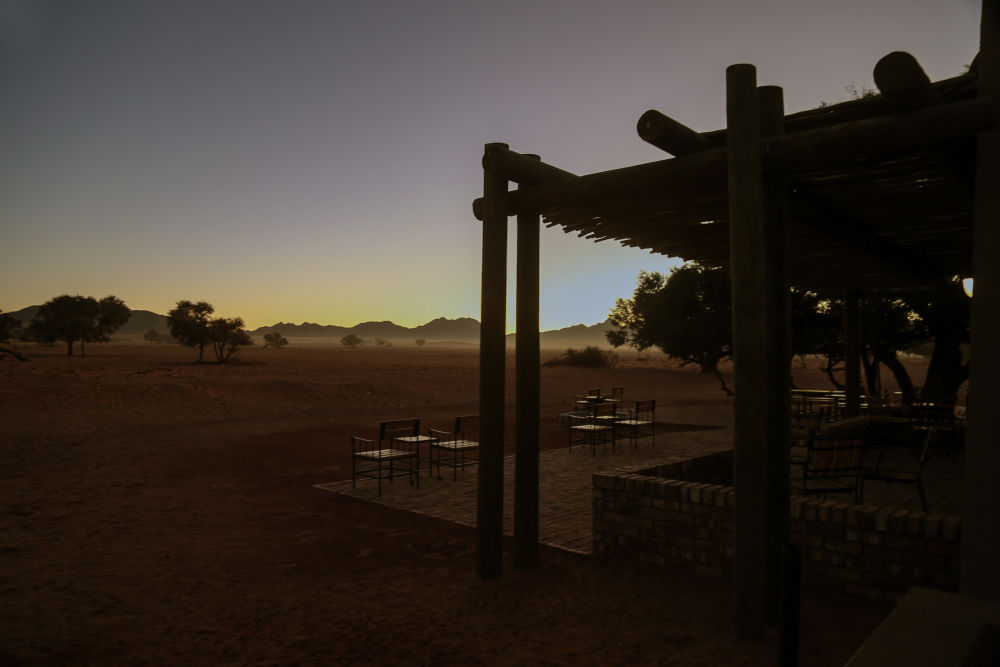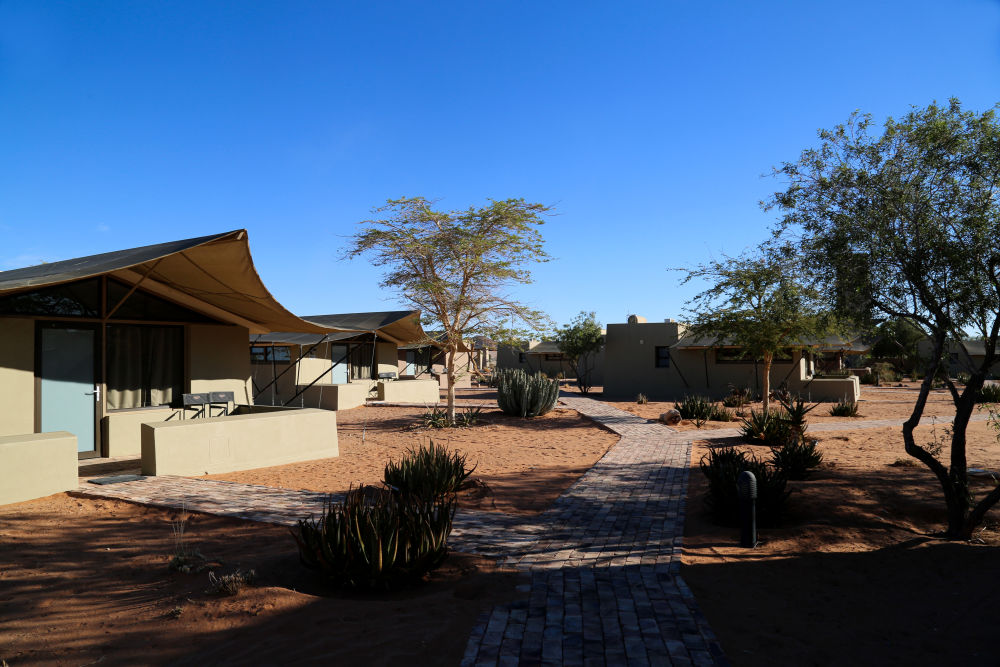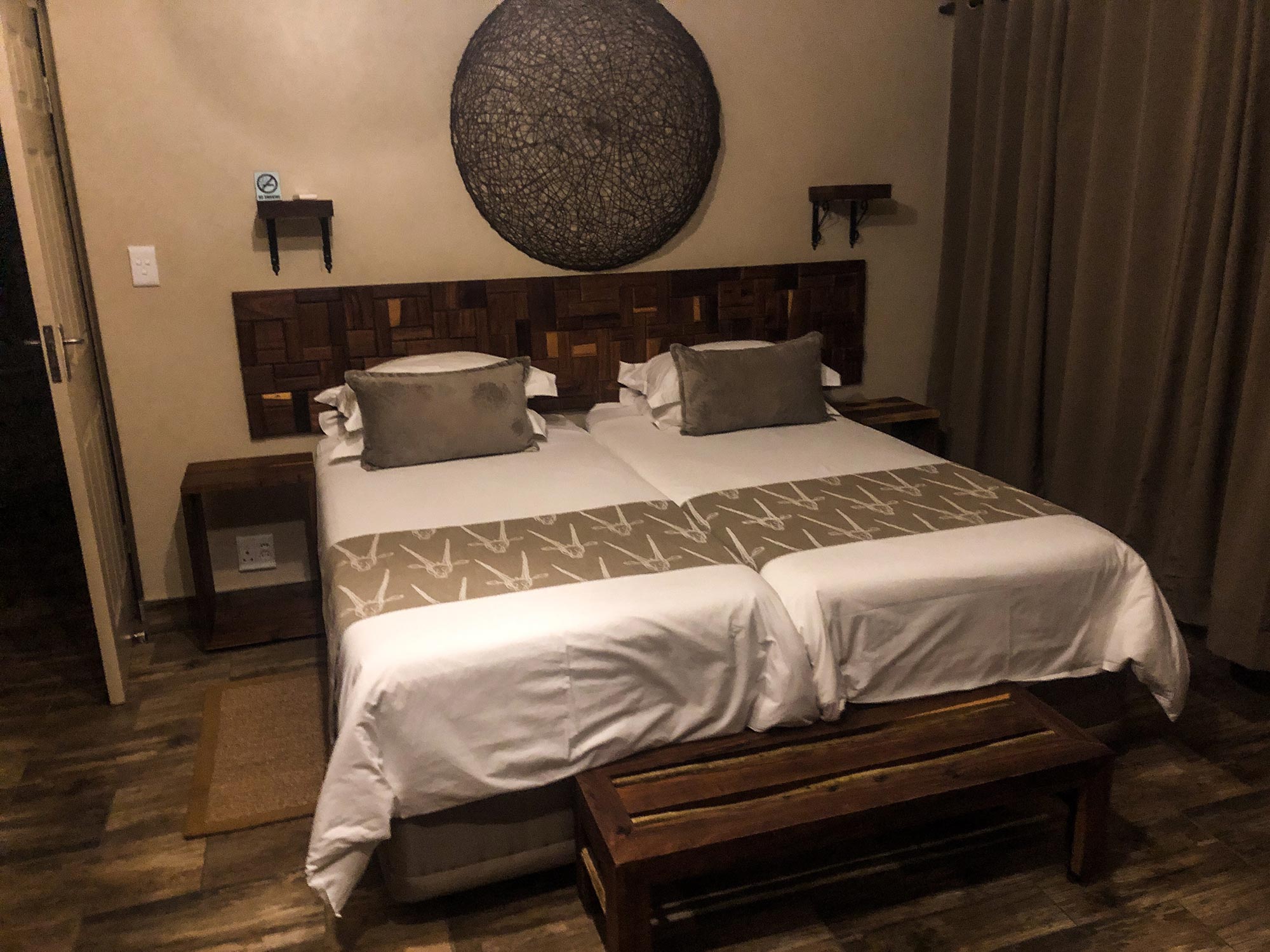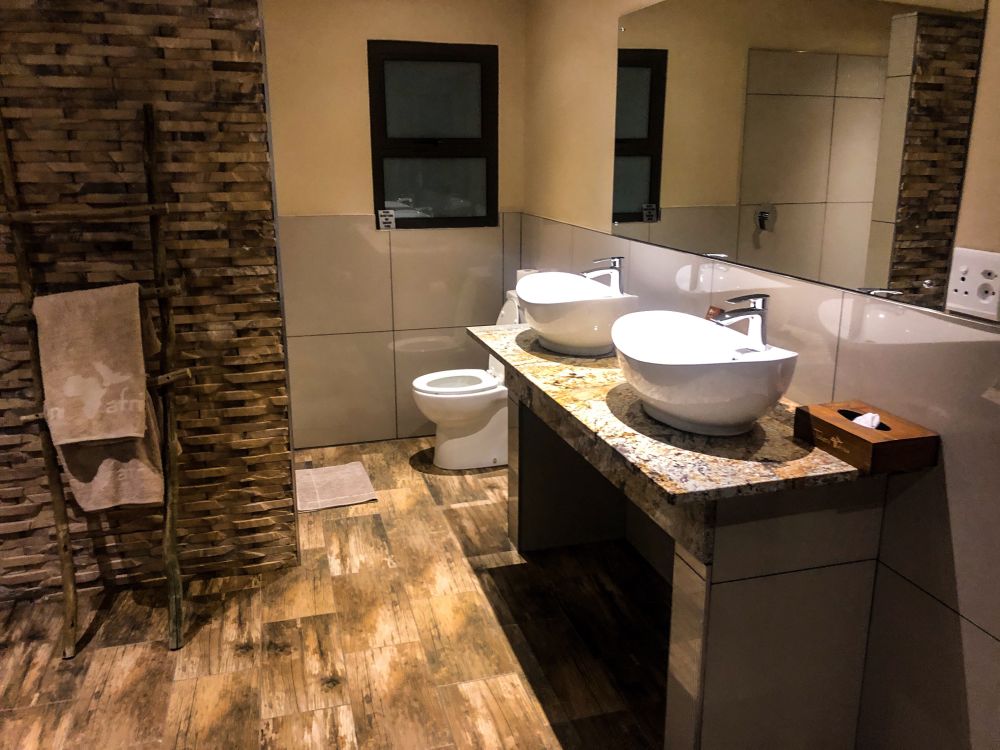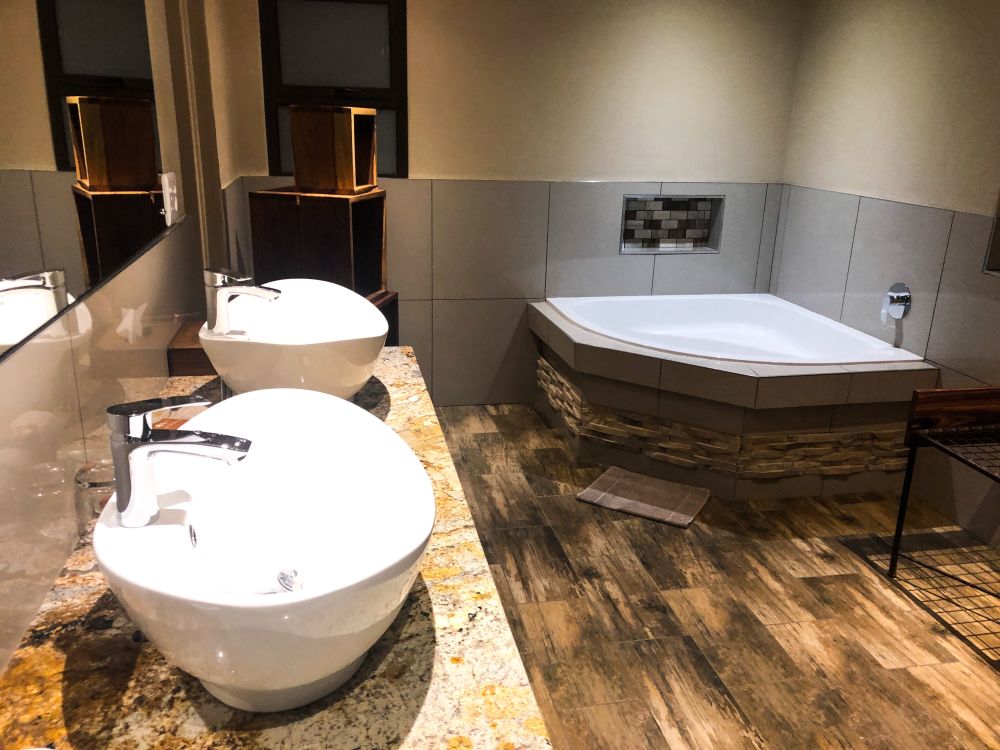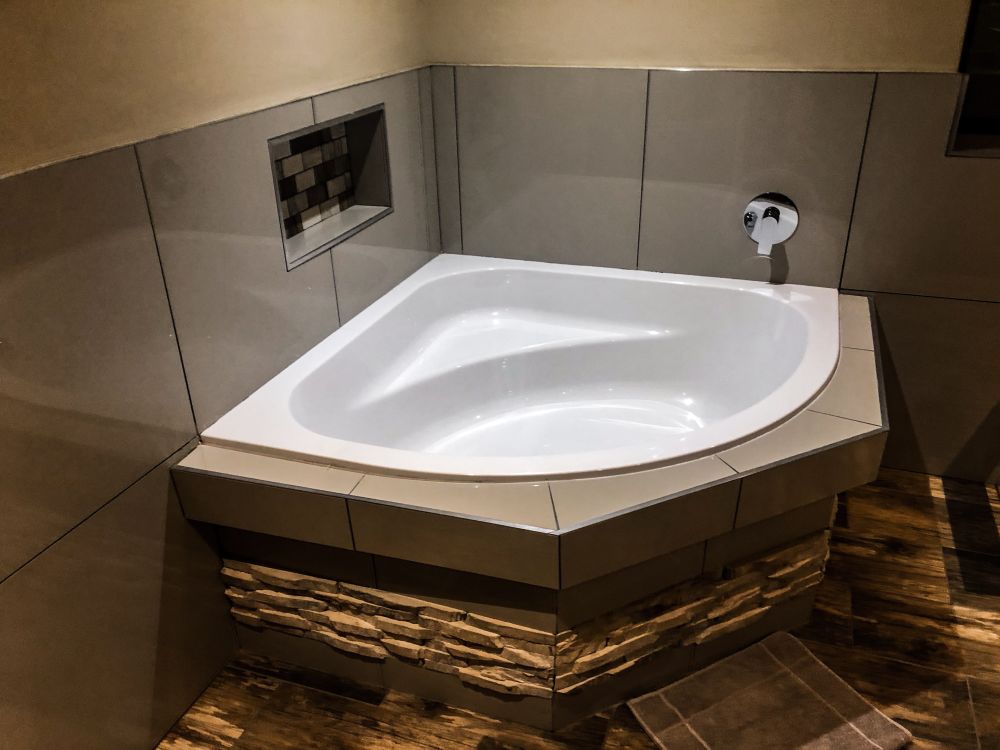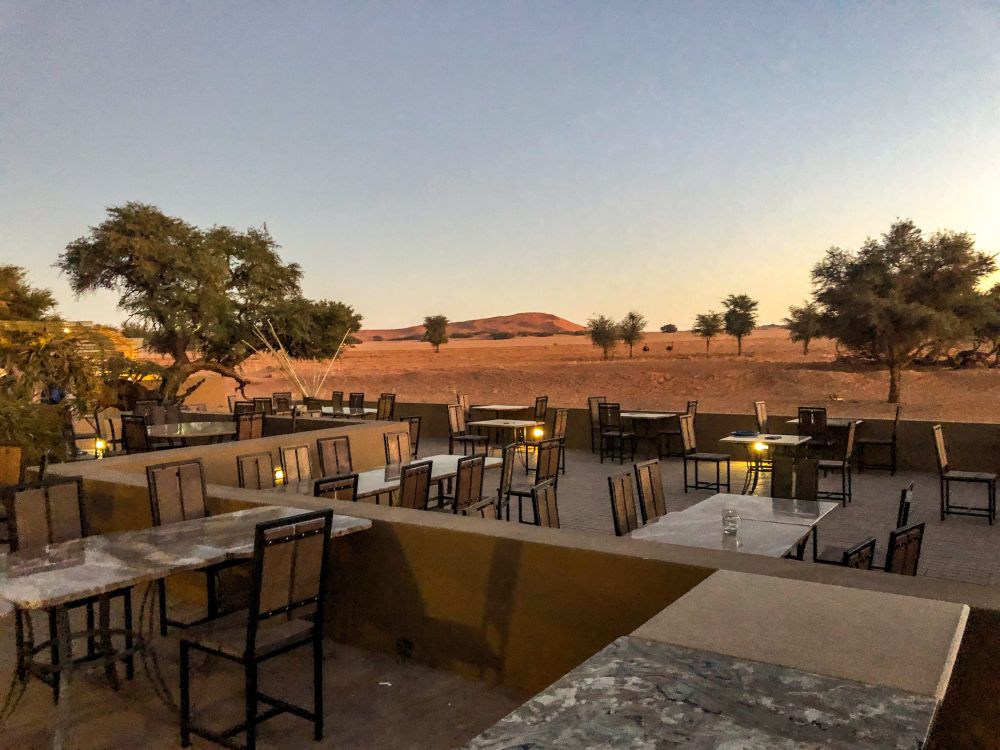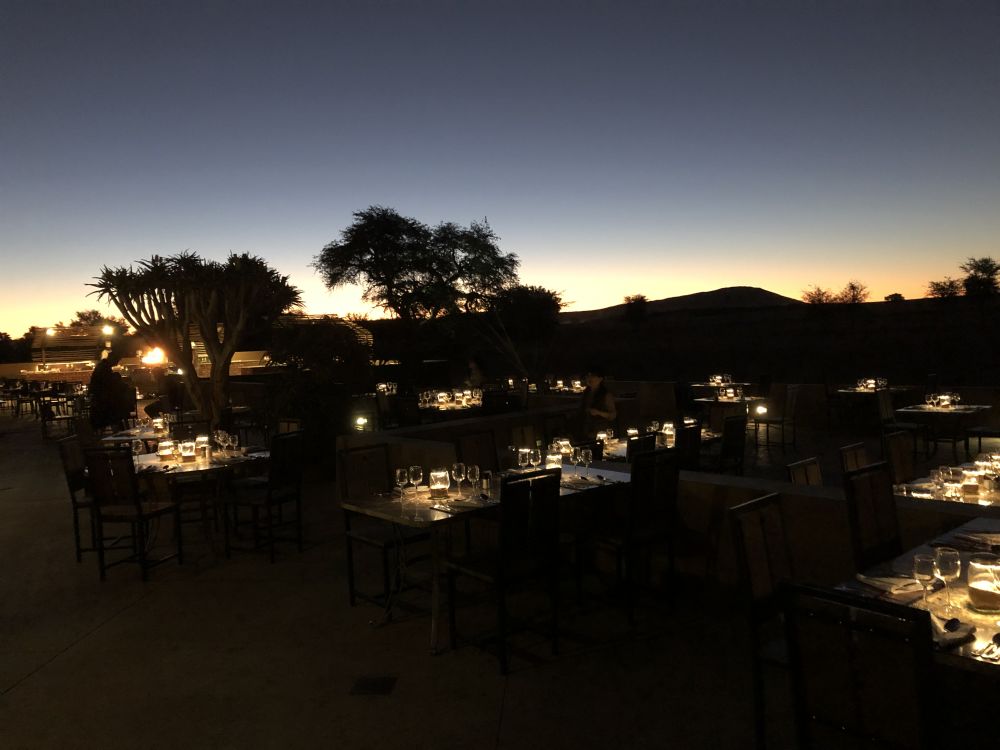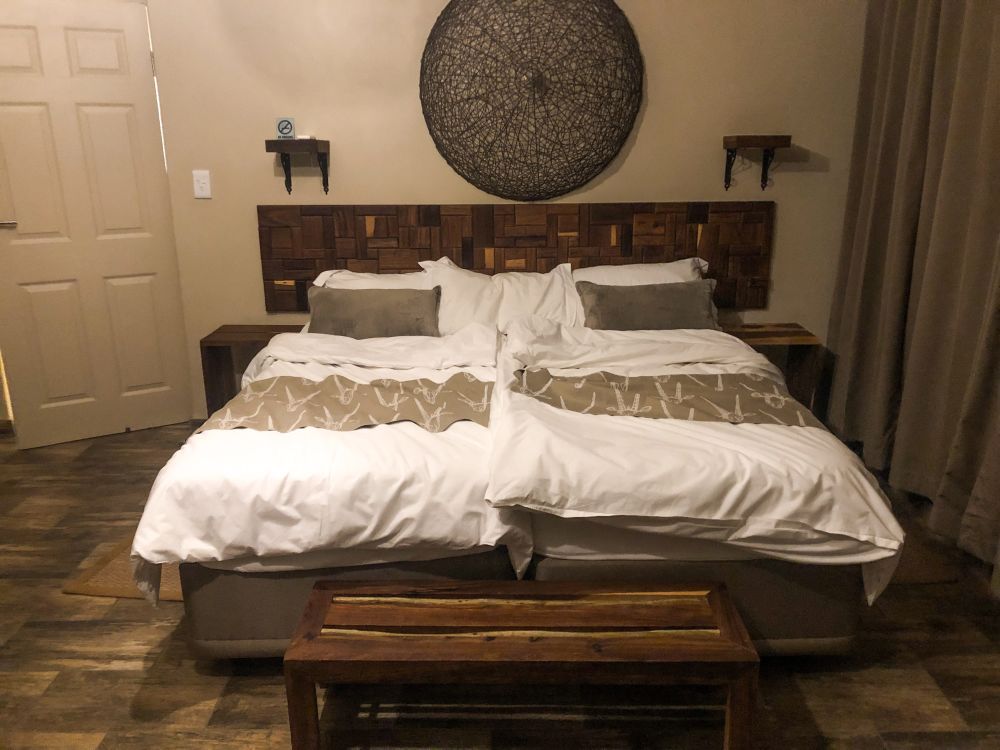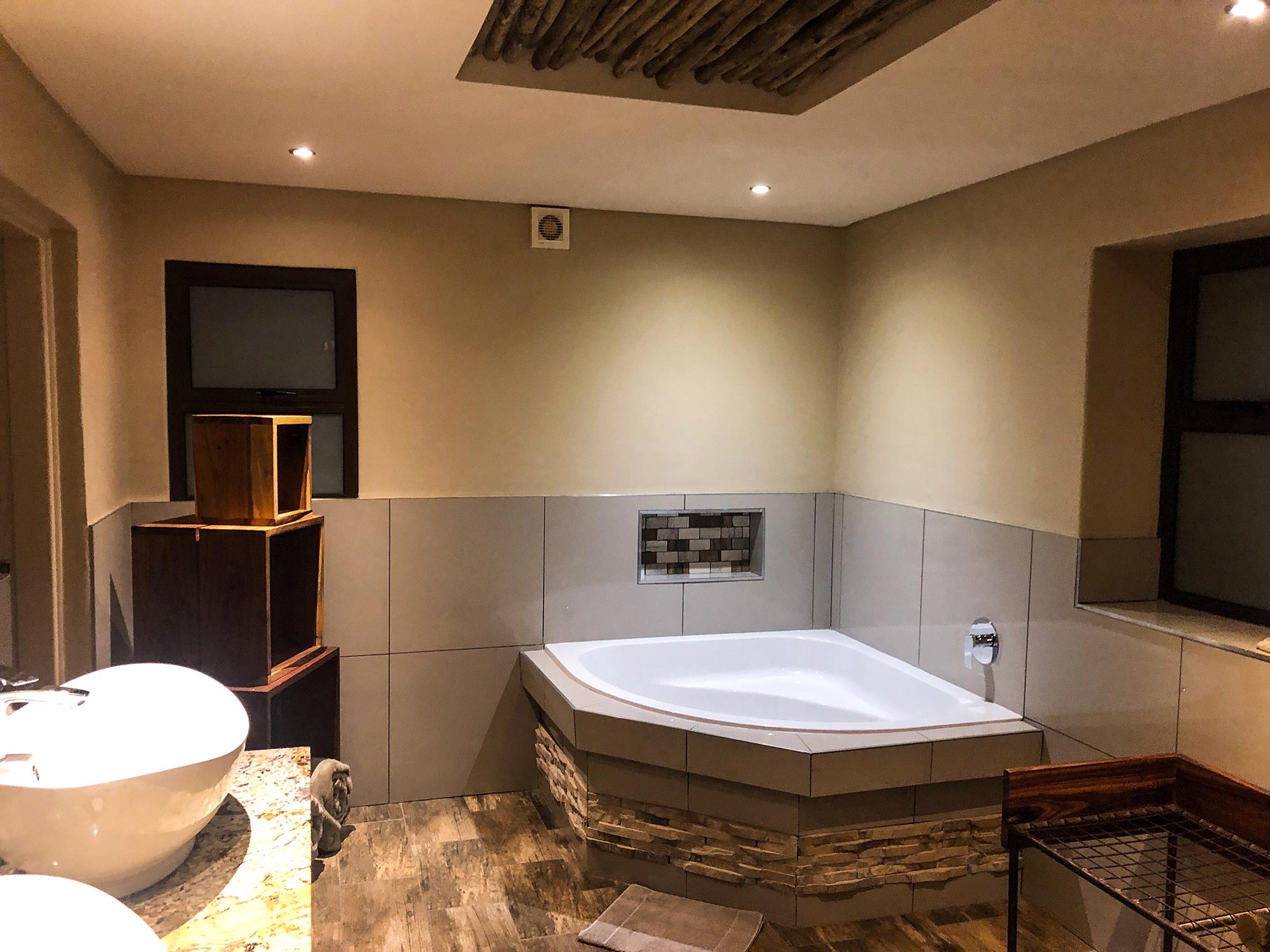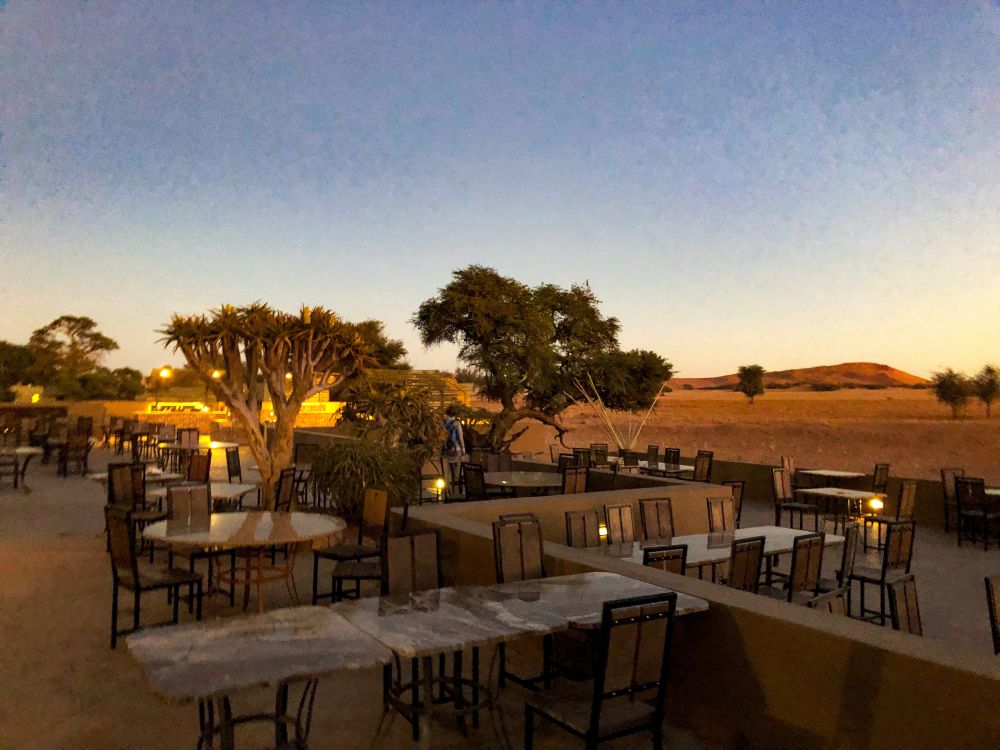 Valley at Sangay National Park, Ecuador
The Sossusvlei Lodge is arguably one of the best accommodation choices outside of the Namib Naukluft National Park as it's located just 500 metres from the Sesriem Gate — which opens at sunset to grant access to a line-up of self-drive travellers, mainly in 4x4 vehicles and tour vehicles. 
Staying at the Sossusvlei Lodge saves precious time. As I explain here, making the 45-kilometre journey to the landmark Dune 45, as close to sunrise as possible, is the goal of many visitors to Sossusvlei. They aim to experience the views of the rising sunlight over the towering ochre dunes.
The lodge has a very convenient adventure desk offering a wide range of activities such as guided excursions to Deadvlei and Sossusvlei, quad buggy nature drives, hot air ballooning, scenic flights and more.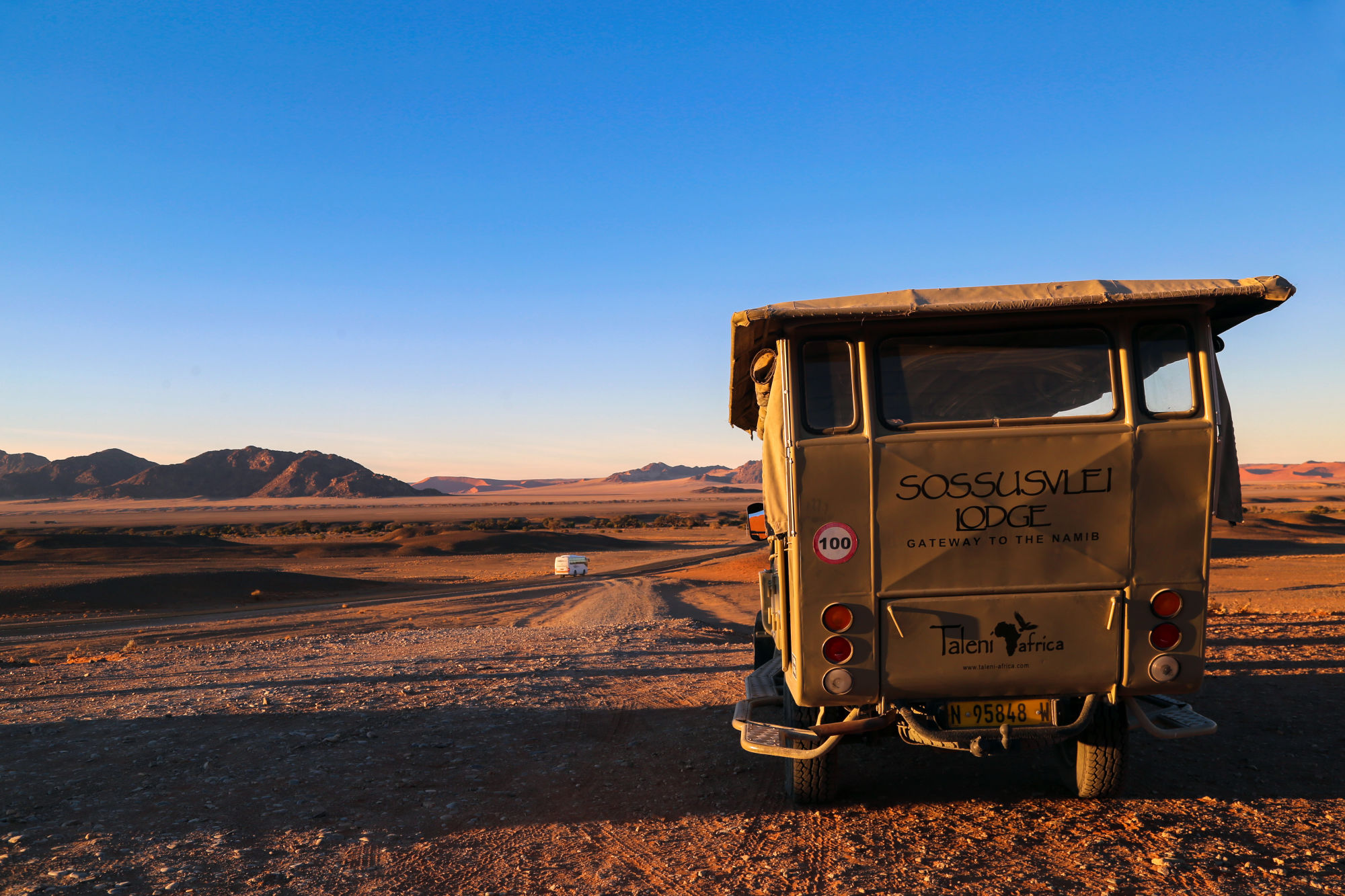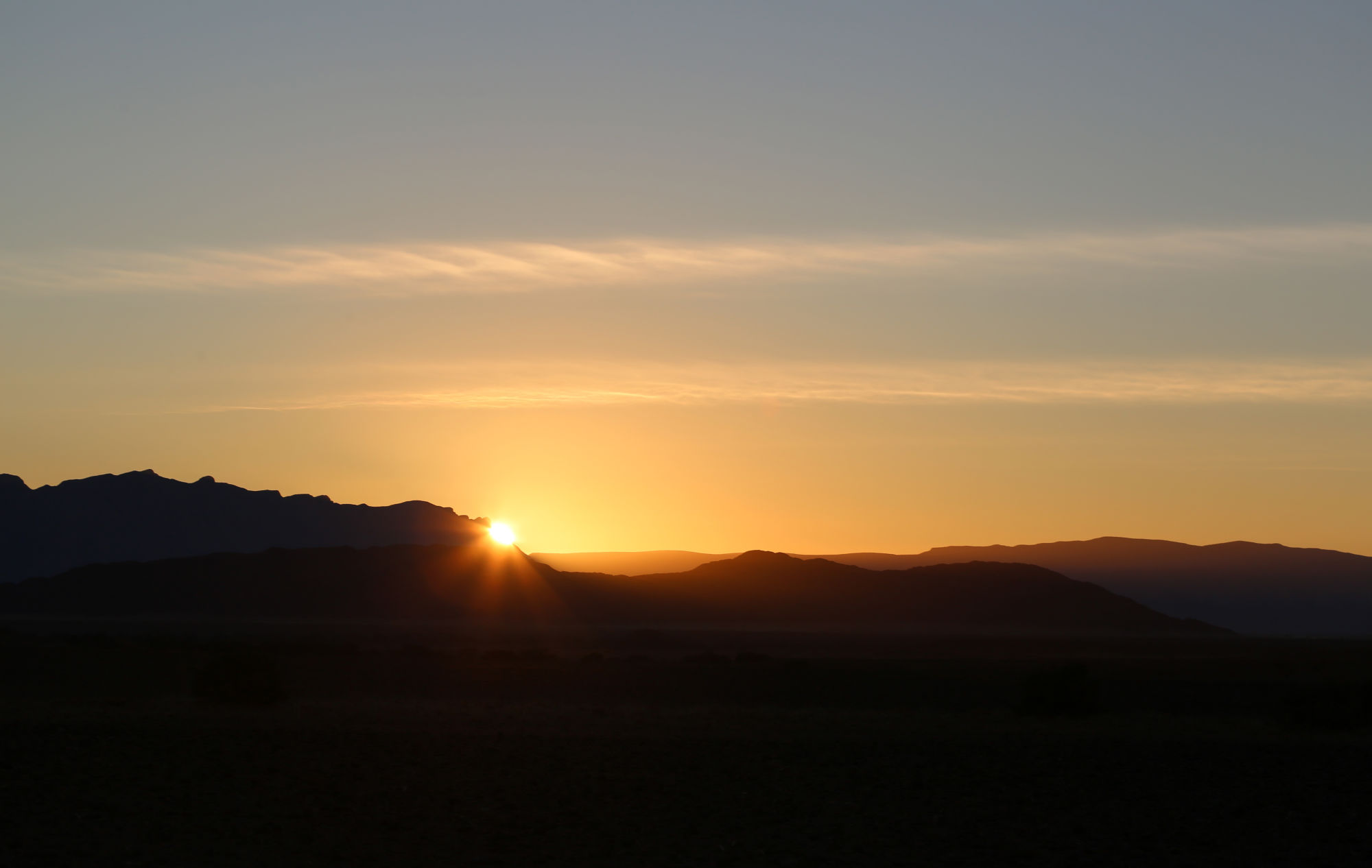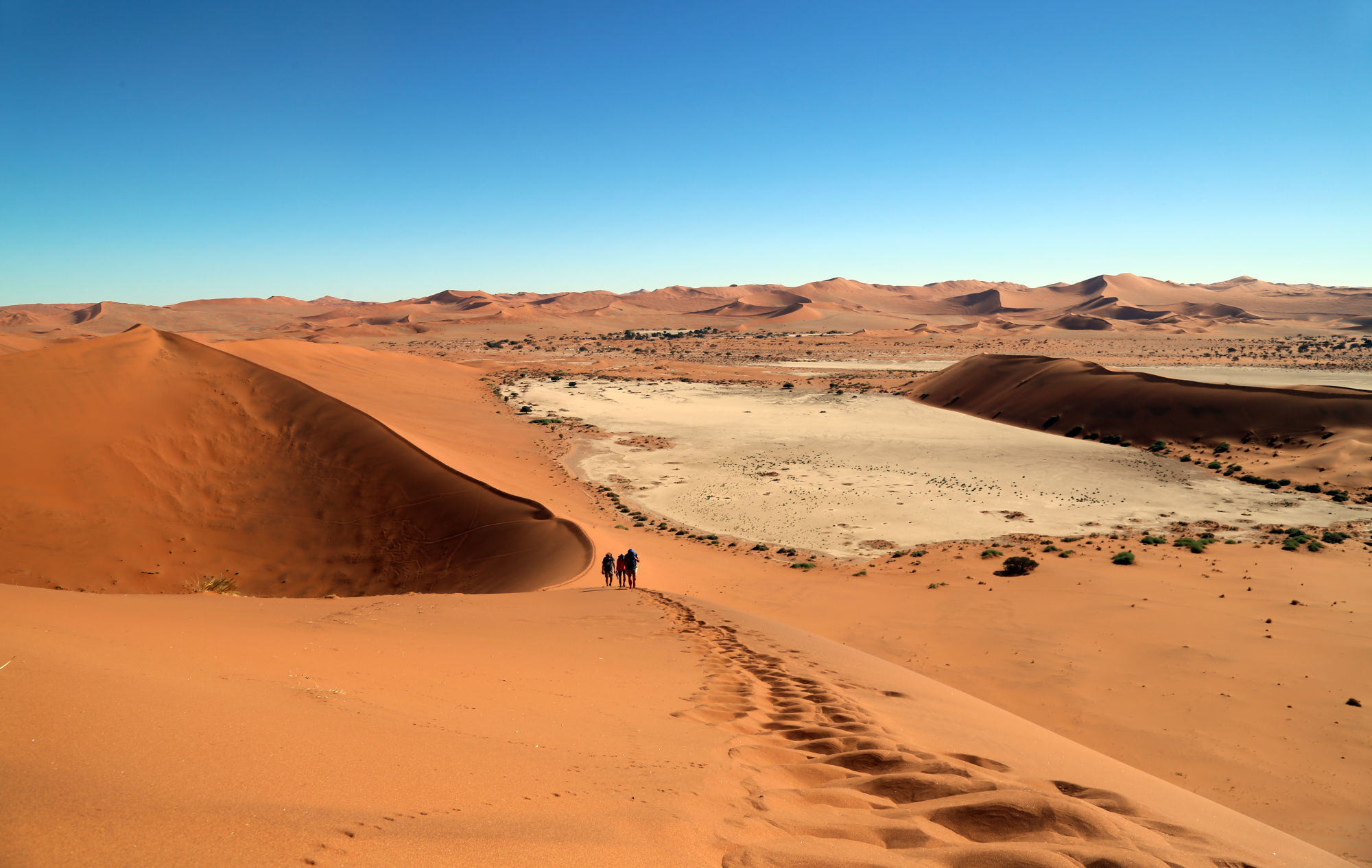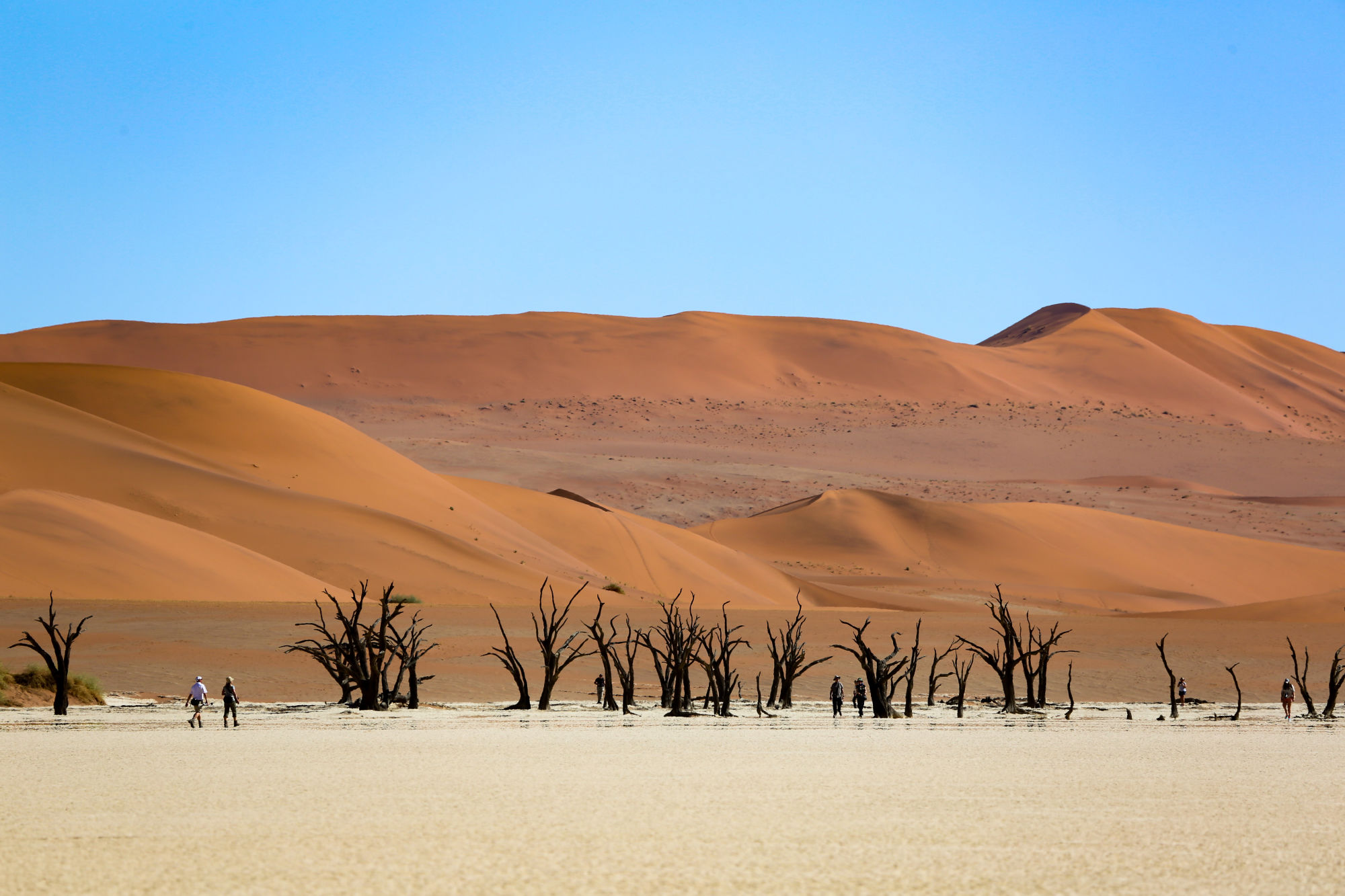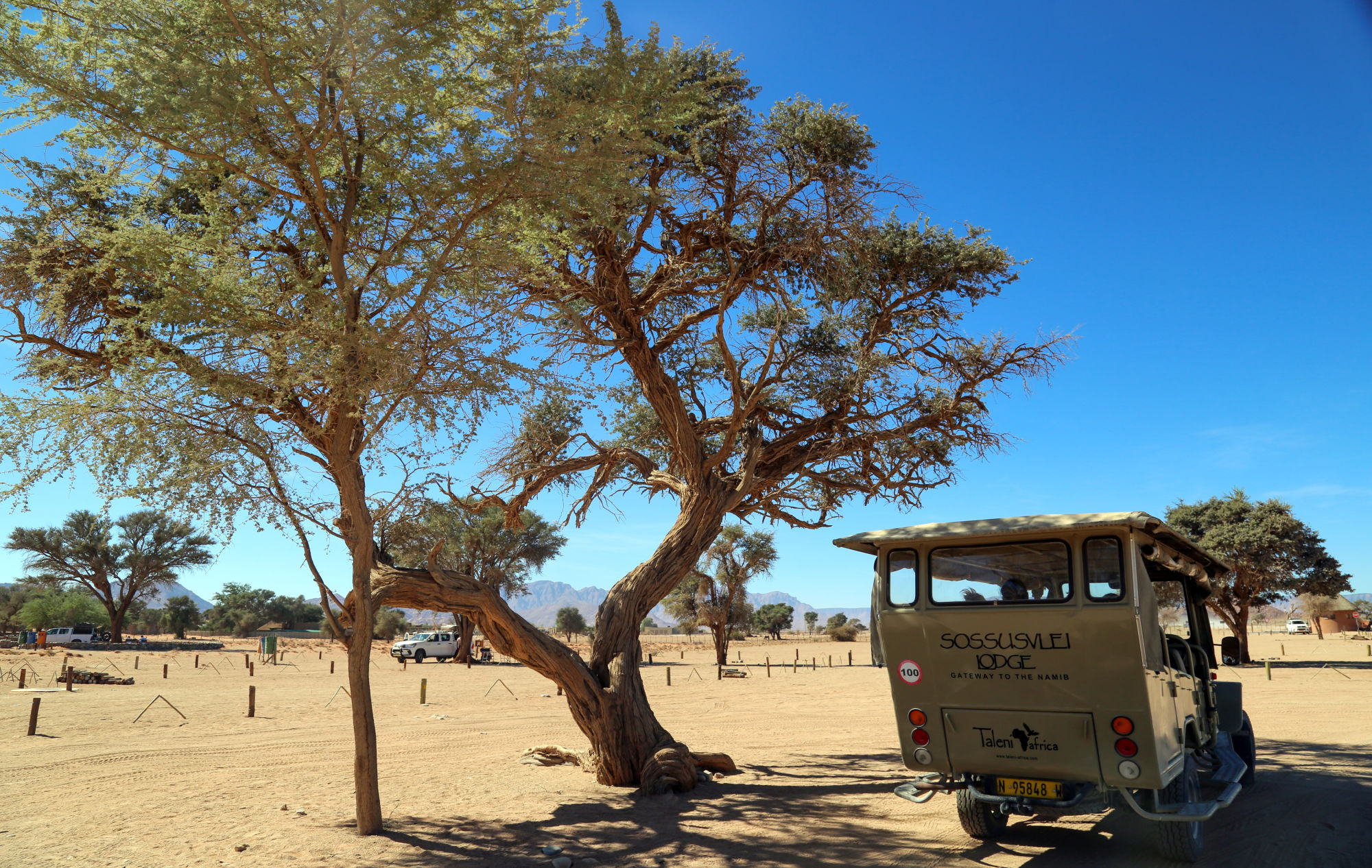 Slider with Lightbox III.
The guided excursions to Sossusvlei are made in one of their all-terrain URI Gameviewer vehicles. The informative guides make regular stops along the way for photo opportunities. The five and a half hour tour makes a viewing stop at Dune 45 and takes guests further along to Deadvlei and Big Daddy Dune. 
After stopping for breakfast, there will be an opportunity to climb to the upper ridge of the 325-metre high Big Daddy Dune, trek up a smaller dune to see a lower-level view of Deadvlei's white clay pan below​​​​​​​, or take the easiest flat route straight to Deadvlei and its iconic centuries-old dead trees spread out across the cracked pan. 
Following the trek, the guests are driven back the Sossusvlei Lodge in time for lunch. Along the way back, keep your eyes open and camera on the ready for the springboks, oryxes and other wildlife dotting the horizon full of vivid orange dunes.